Provisional Retreat 2020-21
The 2020-21 Junior League year looks a bit different, starting with the Provisional Retreat. This retreat usually presents a great way to meet the provisional class and to serve the Tulsa community with a volunteer project. This year, the retreat was Saturday, August 29, and like most things these days, was held virtually due to COVID.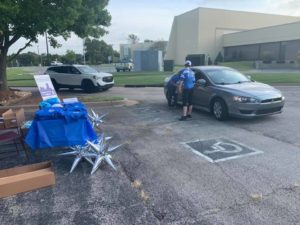 Since the members could not meet in person, the ladies did a drive-through retreat to meet their Provisional Liaisons and several members of the JLT Board, and to receive their new JLT swag, which included the provisional manual, JLT volunteer shirt, JLT hat, and various other goodies. Danielle Hunt, the 2020 Provisional Chair, says about the retreat overall: "The biggest takeaway from the retreat was wanting to meet our Provisionals where they are at! We wanted them to feel like we value their safety, are excited they are joining us, and are going to have a great year! We are focusing on cultivating the relationships with the girls through social media and online. We are living in crazy circumstances and want to make the most of it."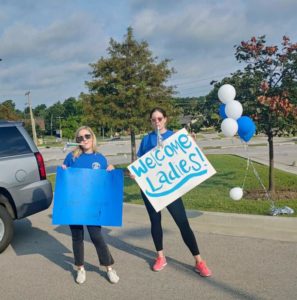 Although virtual, the retreat was still a success. JLT President, Ashley Pettingell, says "Our members have demonstrated such resiliency in the face of a pandemic.  They have had to be creative on ways to further our mission with safety as the top priority.  I have loved watching them adapt to the current environment and approach any obstacles as opportunities.  They have a huge heart for our Tulsa community and our organization.  I am honored and so thankful to be a member of JLT."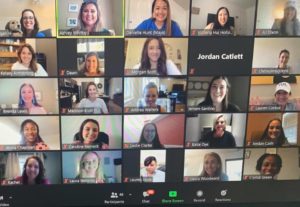 The 2020-21 Provisional class is unique and will have to find new ways to connect to the Junior League of Tulsa. Throughout the last 8 months, we have all had to find new techniques to stay involved with the JLT, while also continuing to serve the Tulsa community throughout our various programs. The JLT Committee Chairs and Board have done an excellent job engaging members and keeping safety guidelines at the forefront. We all look forward to this year and for an opportunity to connect with our 52 newest JLT members!