Holiday Gifts and Gatherings in 2020
The holidays are a time for family and friends to gather, but this year, it will have to be at least 6 feet away. Due to COVID-19, family gatherings are discouraged this year. However, that does not mean your holiday plans have to be canceled entirely.  There are still many ways to connect and enjoy time with your family and friends.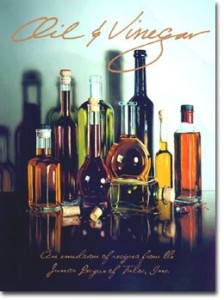 Gifts are always a great way to show someone you care. Whether giving or receiving, gifts can make someone feel special. Since we are all spending more time eating at home, the JLT Cookbook, Oil & Vinegar,  is the perfect gift during this quarantine holiday.  You could also make a dish from the JLT Cookbook and drop it off for a friend or family member.  Exploring new dishes and cooking for loved ones is a wonderful way to celebrate this year. 
The holidays are also a time to get together with your family and friends. This year these gatherings are likely going to be very different. Consider celebrating outdoors with a festive picnic or barbecue. Other outdoor activities, such as throwing a football or a short family walk in your neighborhood, could be the perfect activity after a large holiday meal.  Also, use technology to your benefit during the holidays. Virtual family meetings or a virtual game night would make a quarantine holiday more exciting.    
 Overall, the health and safety of your family and friends should be the number one priority during this holiday season. If this means not getting together physically with other people, think of alternative ways to celebrate. Whether cooking meals and delivering to family or having a virtual holiday dinner, there are many different ways to show your appreciation during this holiday season. The whole year has been bizarre, but we are still all in this together. The holidays are a great way to show our love for one another, even at 6 feet apart.