Membership in the 2017-2018 Year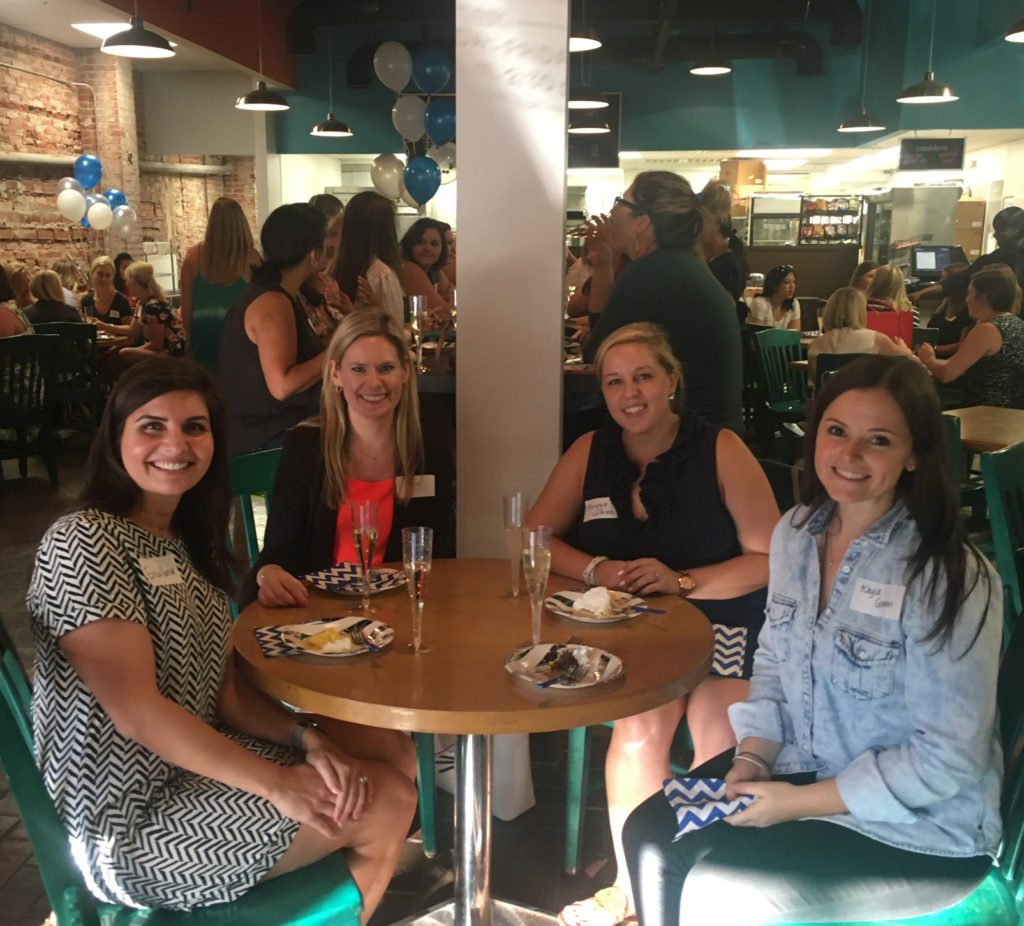 The Junior League of Tulsa, Inc.'s (JLT) 95th year is almost underway! The Membership Council is looking forward to another great year with all of JLT's members. A new year offers the chance for JLT to welcome in a new provisional class and for active and sustaining members to think back to why they joined the League and what it has brought them. The new year also offers JLT a chance to recruit new members who may be interested in getting involved.
Micah Tjeerdsma, Membership Council Vice President, joined JLT with a friend. She was aware of the League because of her mother, but joined later in life. To Micah, being a part of the League means "service, growing, learning, training, friendship, and leaders." Micah encourages members to join and tells them to expect to learn so much, as well as gain friendships. As the mission states, JLT strives for women to become trained volunteers; Micah finds that members gain strength in being a volunteer, which allows them to go out and train others.
Jennifer Wyckoff, Membership Programs Vice President, was familiar with Junior League in college in Mississippi, but joined JLT with encouragement from a co-worker. For her, being a member of JLT means knowing, "that I am a part of a group of women leaders who are striving to make Tulsa more informed, more inspired, and more evolved." In addition to serving the community, JLT allows its members to build and discover new skills. "This organization not only allows women leaders to come together to serve their community through various projects/events, but it gives women training opportunities to hone skill sets that may already be there or skill sets that have yet to be discovered. Throughout your career as a JLT member, you will encounter experiences and responsibilities that will shape you as a volunteer, as a professional, and as a leader," says Jennifer.
For all members, the new league year offers a time to set goals and to recommit to the mission of JLT. The Membership Council has a myriad of ideas and plans for the upcoming year such as affinity clubs, post meeting socials, and other programming. In discussing this year's activities, Micah says, "We have an opportunity for each member to be involved in getting to know the other girls more!" Jennifer seconds Micah's comments and hopes to engage "sub-groups," including Sustainers, First Year Actives, and Transfers, to be more active this year. "Our goal is to make sure that each member that falls into one of these categories feels a connection to the general membership while having opportunities to get to know others within their sub-group on a more concentrated level."
For those who are already members, we have an exciting year ahead. For those who are not members but would like to be, please contact JLT at joinjlt@jltulsa.org or (918) 663-6100.