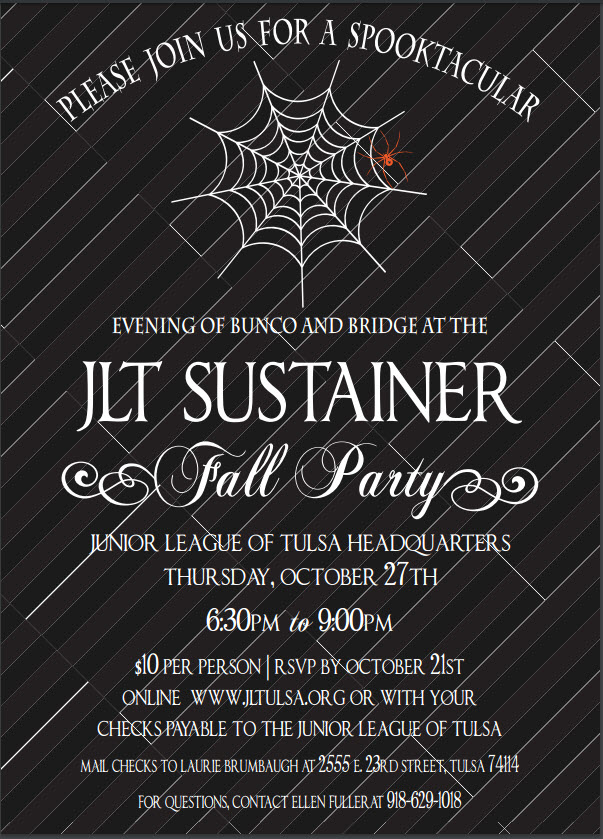 **This is for Sustaining Junior League Members only!**
There will be a lot of growling and howling Thursday, October 27th in the JLT headquarters as the Sustainers enjoy a spooktacular evening of Bunco and Bridge.  Dinner will be catered from Elote` and served before the games begin.  If you want to play Bridge please bring your foursome to complete a table.  Prizes will be awarded for the games.  The cost for the evening is $10 which can be mailed to Laurie Brumbaugh or paid by credit card on the JLT website.  Invitations will arrive soon.
To purchase your tickets, please click here.