Members Take Part in Poverty Simulation
Dozens of members of the Junior League of Tulsa took part in a poverty simulation to learn what it is like for the thousands of Oklahoma families who are living near or under the federally-mandated poverty line. Each attendee was randomly assigned to a different role in a family unit. Attendees played out roles taken from real life families, which consisted of children, teenagers, young adults, middle-aged adults, and senior citizens. 
Within the simulation, each attendee experienced what it would be like to live one month in poverty. Erica Kumar, a member of the Diversity and Inclusion Task Force for JLT described her experience. "I did expect to gain a new perspective on the struggle to stay afloat in the face of poverty.  My goal was to be able to better empathize with those facing situations I haven't had to face." She continued, "It really demonstrated how difficult it can be for those with limited resources to do their regular job and take care of all these extra obligations to receive the help they need. I learned that there is such a delicate balance that can easily be disrupted. Unforeseen events can cause major setbacks in a family's ability to succeed."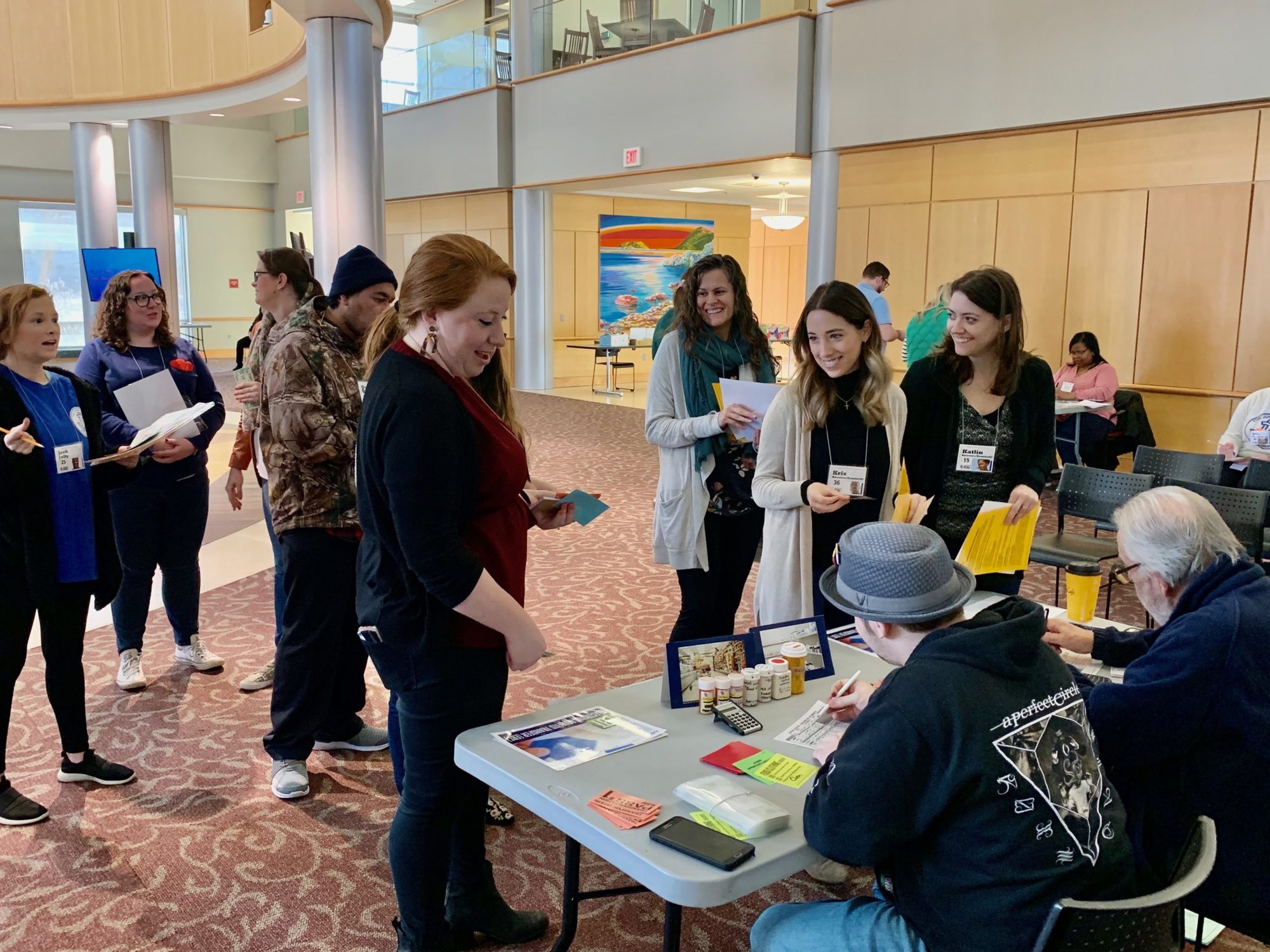 Brittany Guest, a member of the Scholarship Committee for JLT, shared her experience, "I thought it was a perfect look into how many families struggle daily/weekly," she said. What stood out the most to her was the constant hustle, "I was sitting at work thinking about bills I need to pay and the bank and worrying how I would have time to make the stops during my upcoming weekend. I learned the desire to get ahead is different from the ability to get ahead for many families," she said. 
Victoria Hui Holloman, Chair of Diversity and Inclusion Task Force for JLT, played a young 19-year-old mom with an infant during the simulation. "I was unemployed and my boyfriend lived with me in a mobile home. He worked during the day, and I had to stay home with my son while also trying to ensure we stayed on top of the groceries, mortgage, and services we were receiving. Towards the end of the simulation, our utilities were turned off due to lack of pay, and we were evicted, since we hadn't paid the mortgage," she said. 
During the debriefing following the exercise, participants found out that all of the simulated families were considered to be above the federal poverty line, which surprised a lot of people. "Many of us did not eat during the entire simulation," said Holloman. "We could not afford to."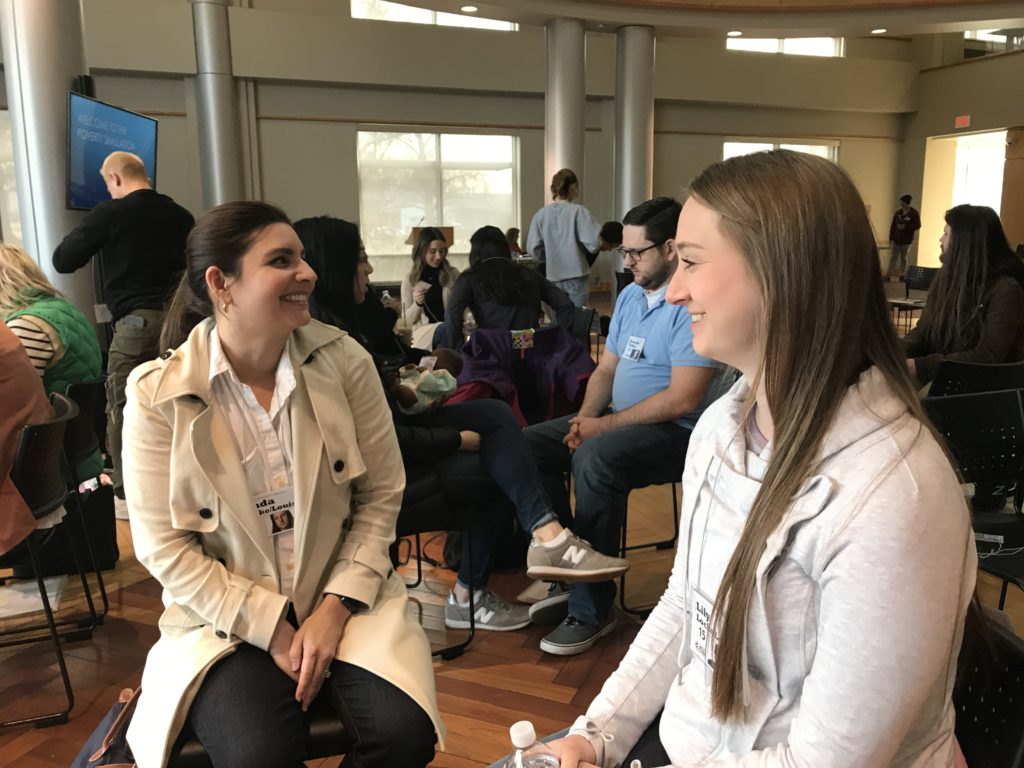 The challenges presented during the simulation were eye opening to those in attendance – wanting to apply for a job with no transportation, trying to pay bills with a dwindling bank account, and feeding hungry family members with no money left for groceries. 
Reflecting on her experience, Erica Kumar said the simulation gave her a new perspective on poverty and her own life, "I gained a new appreciation for the difficulty people face when living on limited resources.  If you are blessed to live a life in which you haven't had to worry about survival, it really is eye opening to attempt to walk in those shoes, even if for an hour. "
Below is a list of resources for people wanting to help or those experiencing financial hardship: