Sustainer Update: September 2016!
What a hot but stormy summer we have had.  Hopefully, this is leading into a lovely fall filled with beauty, colorful foliage, and an enjoyable new year with our sustaining activities.
 "The foliage has been losing its freshness through the month of August, and here and there a yellow leaf shows itself like the first gray hair amidst the locks of a beauty who has seen one season too many."
–   Oliver Wendell Holmes
The Sustainer Engagement Committee has begun planning the scheduled activities for this year.  The various clubs that have continued to meet over the summer will carry on throughout the coming year.  These include the Restaurant Club, Lunch Club, Book Club, and Catch up over Cocktails.  Each group appeals to different ladies of varying ages, interests, and objectives.  We are always open to new groups and hope you will find a place to join us.
The first event is our Fall Party which is in the planning stages – details will be announced soon followed by invitations.  Next is the 2016 Holiday Market with "Jingle & Mingle," a Ladies' Night Out that provides an exclusive shopping event which will take place on Friday, November 4, 2016 from 6:00 p.m. to 9:00 p.m. (Please save the date!)
The Sustainer Engagement Committee includes:  Annabel Jones, Ashleigh Boedeker, Carla Gilbert, Denise Piland, Earlene Gathright, Julie Buxton, Laurie Brumbaugh, Leslie Frazier, Mary Alice Ahlgren, Robyn Cannon, Sue Curry, and our newest members Stephanie Eckman, Courtney Wilson, and BJ Weintraub.  This is a dynamic group of women with impressive resumes who will work for you to make sure that your year as a Sustainer is both fun and engaging. Any suggestions or ideas will be eagerly accepted for the future of our group.  
Please remember to pay your dues to help carry on the work and support of our Junior League while enjoying all the sustaining opportunities.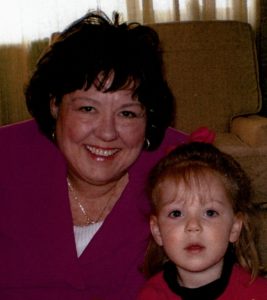 Sincerely,
Ellen Fuller
Sustainer Engagement Committee Chair