JUNIOR LEAGUE OF TULSA 2018-19 PROVISIONAL PROJECT
Tulsa, Okla. – Last fall, the Junior League of Tulsa welcomed 59 outstanding women into its Provisional Class of 2018-19. As part of the Provisional class curriculum, these activists must participate in a year-long Provisional Project that introduces them to volunteerism, relationship-building, and teamwork with a number of different local organizations.
"By giving the Provisional Class an opportunity to jump in and get face-to-face with our community's needs, our hope is that this experience will empower them to see the direct results of helping with our community,"  said Loree O'Sullivan, 2018-19 Provisional Chair.
The main focus of this year's Provisional Project is to get Provisionals in front of the needs of the community as well as to give them an opportunity to work through the logistics of planning a service project. Throughout the League year, Provisional members have many opportunities to sign up for volunteering shifts around organizations around the Tulsa community. By partnering with non-profits who are focused around helping women and children in transition, the hope is to provide experiences to our new members that help them see the impact that JLT has on our Tulsa community.
Groups of Provisionals at Restore Hope Ministries, a nonprofit focused around helping families dealing with unexpected life stressors, such as financial hardships. Provisional groups worked one-on-one with the incoming clients to receive a donated Thanksgiving basket of ingredients for the holiday.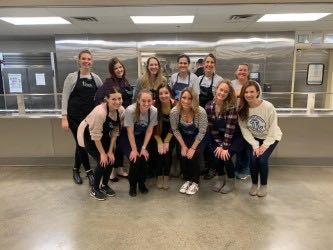 The Family & Children's Services Thrift Store, another partner of JLT, helps fund Family & Children's Services programs, gives clients work opportunities and provides clients with much-needed clothing and household items. In November, Provisional members sorted, hung, prepared, and displayed the thrift store items for client shopping.
The Provisional class has also partnered with Hospitality House on a number of projects this past fall. In October, the group prepared, boxed, and delivered meals to the families temporarily residing in the Hospitality House apartments. Hospitality House of Tulsa Serves families who are experiencing medical crisis by providing them an apartment to live in while their family member is hospitalized in Tulsa. In December, the Provisionals also prepared Christmas decorations for the inhabitants.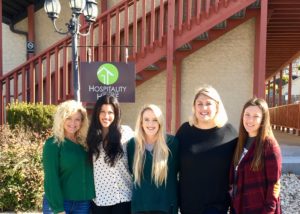 Additional upcoming projects include serving hot meals to the homeless community with John 3:16 Mission, serving as guest chefs for families staying at the Ronald McDonald House, assisting with an exhibit for the Domestic Violence Intervention Services, helping students create art to be auctioned at Pathways Adult Learning Center, and  putting on a spring carnival for the children living at Lindsey House.
###
The Junior League of Tulsa, Inc. is an organization of women committed to promoting voluntarism, developing the potential of women, and improving the community through the effective action and leadership of trained volunteers.  Its purpose is exclusively educational and charitable.
For more information, visit our website at www.jltulsa.org.