TEA Committee Provides Self-Defense Training
Junior League of Tulsa (JLT) members honed their self-defense skills at Escape to Gain Safety, a women's self-defense course, as part of the JLT TEA (Training Education Achievement) programming for the 2019-20 League year. Instructor Barry McDonald presented the class with a slideshow on crime statistics, information on awareness, and how to physically handle an assault if necessary.  The attendees then partnered up and practiced self-defense maneuvers, before talking about different weapons that can be kept on hand or improvised if necessary.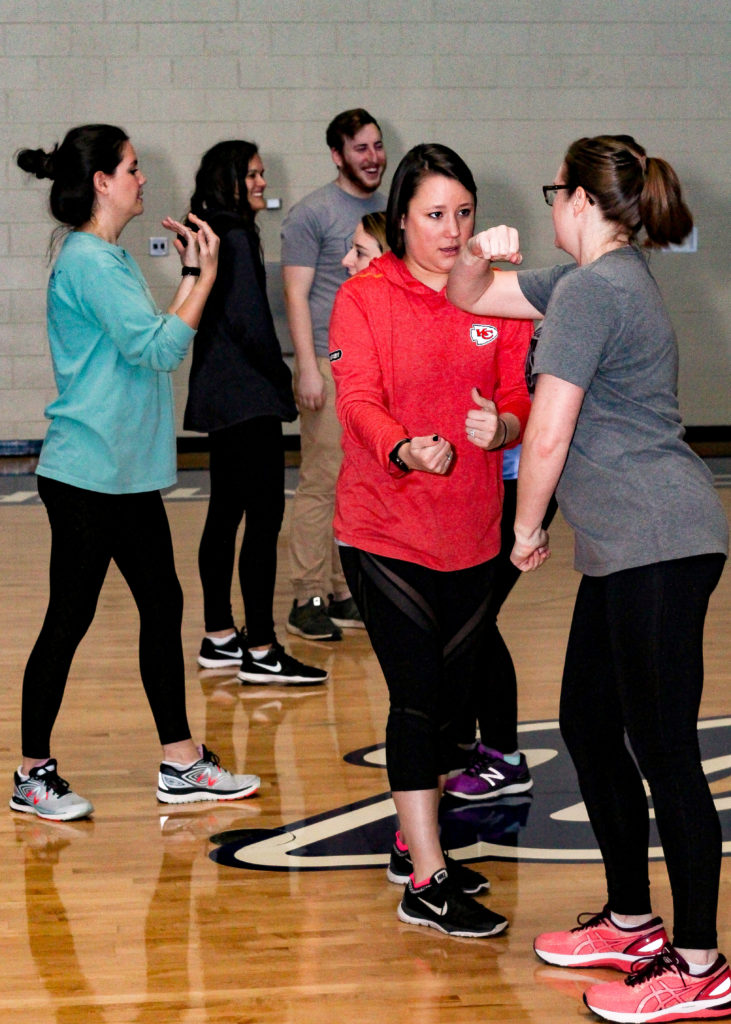 Member Anna Dowell attended the session and said, "I have a false sense of security having grown up in Tulsa, but the crime statistics that our instructor shared really caught my attention." She continued, "I have never taken a self-defense course, and I came to the training expecting a demonstration of self-defense moves. The training far exceeded any expectation I had." 
While the hope is to never need the skills in the class, McDonald thinks everyone – regardless of gender – should take the course and learn to protect themselves. He also said that although the course is titled for women, he would use the same tactics to defend himself if he were attacked. 
According to the most recent published documents from Oklahoma State Bureau of Investigation, Tulsa County had 33,011 crimes in 2018 – 594 rapes, 911 robberies, 3402 felonious assaults, and 70 murders.  
JLT member Lindsey Bull came to the workshop to learn easy ways to protect herself. "Over the course of 2.5 hours, the group of us were able to learn multiple [physical] maneuvers and also learn how to use common objects as "weapons" to keep us safe. What stood out the most to me was how easy it is to protect yourself if you have the right knowledge."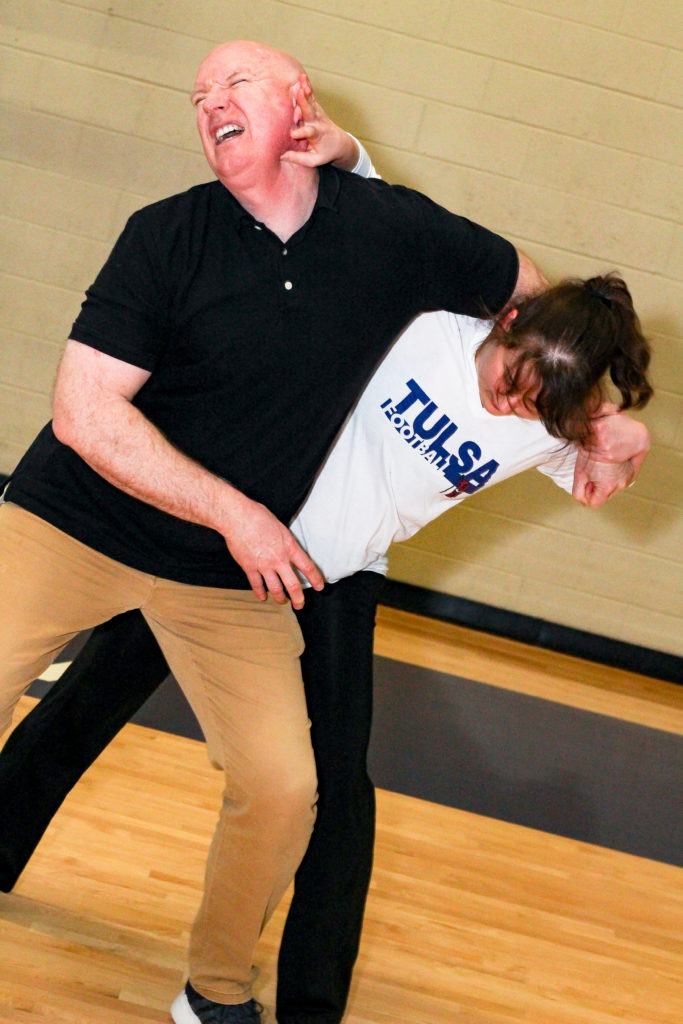 McDonald's two primary rules are first to avoid the situation if at all possible, and second, when the line is crossed, fully commit to the situation at hand and do what is necessary to defend yourself. He emphasized, "If you feel your life is in danger, never let there be a second crime scene."  McDonald also covered the importance of knowing your surroundings, maintaining confidence, and using loud noises to alert attention, such as yelling, "Fire!" or using the panic alarm on your car.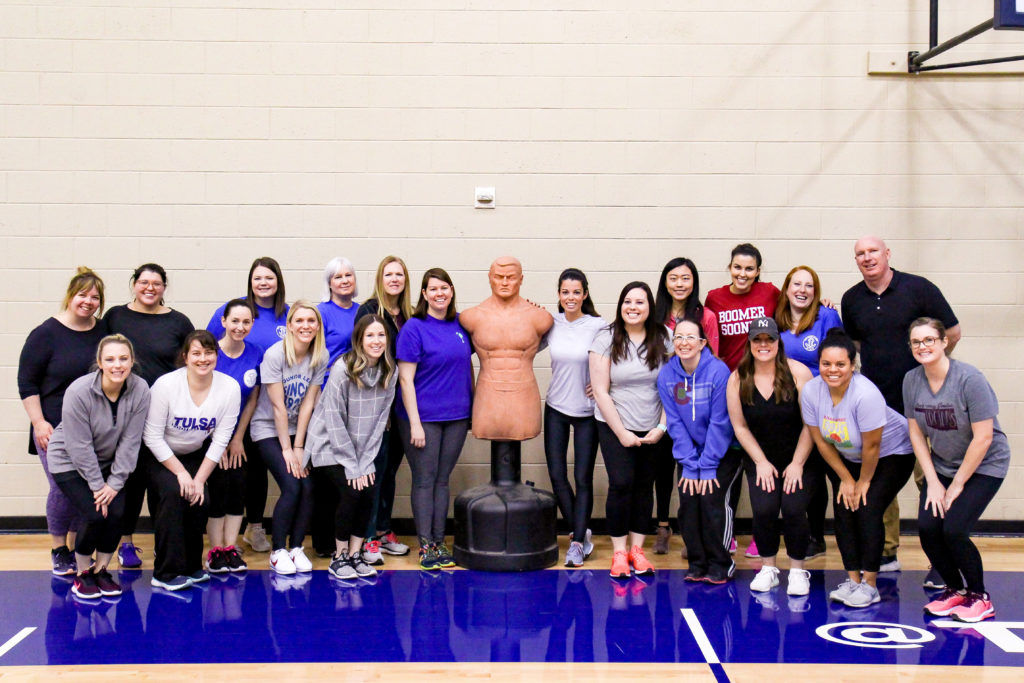 Member Julia Dixon said, "Our instructor, Barry, had specific moves and tips that I would have never thought of. It was good to practice these so, if I am ever in a dangerous situation, it would be second nature and I could escape safely."