Olympic legend Shannon Miller set to speak at Junior League of Tulsa's Mentorship Luncheon on Jan. 31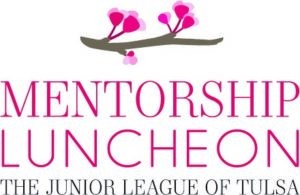 TULSA, Okla. – Seven-time Olympic medalist Shannon Miller is returning to Tulsa in early 2020 as speaker at the eighth annual Mentorship Luncheon presented by the Junior League of Tulsa. 
The luncheon will be held on Friday, January 31 at Southern Hills Country Club. Tickets will be available for purchase right now at www.jltulsa.org.
Miller, an Edmond, Oklahoma native, is the most decorated U.S. Olympic gymnast and is the only female inducted into the Olympic Hall of Fame two times – as an individual in 2006 and with her team in 2008. She won five medals at the 1992 Olympics in Barcelona, Spain, making her the most successful athlete of any sport on the U.S. National team that year. In 1996, she led the Magnificent Seven to the first-ever U.S. Women's Gymnastics team gold medal and captured individual gold on the balance beam, another first for America.
Her return to Tulsa comes as the Junior League sets to honor its annual scholarship recipients. At the luncheon, the League will award Founders' Scholarships to two graduating high school women who demonstrate an exceptional commitment to academics and voluntarism, and two Mrs. W. Albert Cook Scholarships to nontraditional students who are either returning to their studies after an absence, or just beginning their higher education.
"We are honored to have Shannon Miller with us as we award scholarships to these deserving women in our community," said Jennifer Porter, President of Junior League of Tulsa. "Her legacy as an Oklahoman serves as an inspiration to not just these outstanding recipients, but to all of the Junior League and the communities we serve."
Proceeds from the Mentorship Luncheon will go towards the Junior League of Tulsa's scholarship program, while supporting its mission of training and developing women leaders and highly-effective Tulsa community volunteers.
"Our scholarships are based primarily on financial need and commitment to completing a degree," said Meredith Bartlett, 2019-20 Mentorship Luncheon Chair. "We hope by awarding these women with the financial assistance to complete their education that they will, in turn, provide their communities with voluntarism that truly makes a difference."
The Junior League of Tulsa is an organization of women committed to promoting voluntarism, developing the potential of women, and improving the community through the effective action and leadership of trained volunteers. Its purpose is exclusively educational and charitable. The Junior League of Tulsa's focus is 'women and children in transition.' 
If you would like additional information about the Junior League of Tulsa, or to become involved with the organization that directly benefits the community, please contact Jennifer Wyckoff Porter at 918-663-6100.