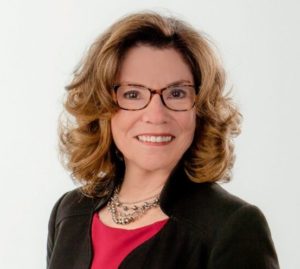 We are thrilled to welcome Rena Cook,
speaker, author and Tulsan as our luncheon speaker.
Rena Cook is a TEDx speaker, author, voice, speech, presentation coach and Professor Emerita. She is the founder of Vocal Authority, a training consultancy serving corporate clients – politicians, attorneys, entrepreneurs, CEOs and sales personnel – who want to use their voice in more commanding and authentic ways. Her most popular seminars are "Speak Like the Leader You Are," "Taming Performance Anxiety," "Build your Confidence and Own the Room," "The Expressive Litigator" and "Voicing Challenging Conversations." She is the author of Empower your Voice: For Women in Business, Politics and Life; and Her Voice in Law, recently published by the American Bar Association. She has an MA in Voice Studies from London's Royal Central School of Speech and Drama, an MFA in Stage Direction from OU and an MA in Guidance and Counseling from University of Tulsa. Her guilty pleasure is voicing video games and animation.
Check out Rena's TEDx talk HERE
Rena Cook, Vocal Authority, www.myvocalauthority.com
Author: Empower Your Voice: For Women in Business, Politics and Life and Her Voice in Law