Junior League of Tulsa's 2018 Gem Gala Honorees
Taylor Hanson and Food on the Move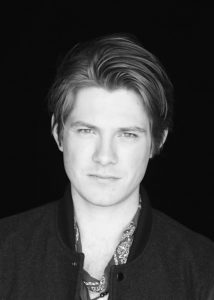 Taylor Hanson is a multi Grammy nominated singer, songwriter, producer and entrepreneur, born and bred in Tulsa. He has worked in the music industry for over twenty years, and sold more than sixteen million albums as a member of the pop-rock trio HANSON. He is CEO and co-founder of 3CG Records, Hanson Brothers Beer Company, and a non-profit focused on issues of extreme poverty in Africa.
Beginning in 2014, Taylor spearheaded a new initiative, Food On The Move, focused on strengthening community partnership, around the issues of hunger and eradicating food deserts in Tulsa and Oklahoma. Taylor is the Executive Director of Food on the Move. 
Food On The Move set out to create lasting change through "Pay As You Can" mobile food events, offering meals, fresh produce and access to a mobile grocery store, alongside health and community partners, helping to reach hungry families and build the foundation for permanent grocery stores and healthier communities.
Food On The Move is made possible through a strong coalition of partners including many local food trucks, the Community Food Bank of Eastern Oklahoma, Tulsa Health Department, Tulsa County Library, R&G Mobile Grocery and Iron Gate, as well as many other health and community and partners.