The "GEM" of Gem Gala stands for "Going the Extra Mile" and we have the honor of celebrating community gems at our event!   Each year one individual and one organization or program is selected as an honoree.
We are proud to announce our 2020 honorees!
Lucia O'Connor and Hawthorne 2nd Grade Art Program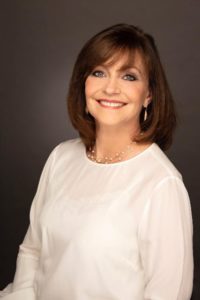 Lucia O'Connor is a Junior League of Tulsa Sustainer and Community Partner. Lucia grew up in Buffalo, Oklahoma and attended Oklahoma State University. She won the title of Miss Buffalo and later went on to win the title of Miss Oklahoma '76 where she then competed in the Miss America Pageant.
With a background in advertising and promotions, Lucia has experience running over 200 events for KRAV radio and Bishop Kelley High School. Lucia is a very active member of the Tulsa community, serving in many organizations including the Oklahoma 4-H Foundation, Gusher Magazine with the Junior League of Tulsa, Bishop Kelly Parent Teacher Organization, and serving on the board for the Ronald McDonald House for over 31 years, naming the annual fundraiser "McDazzle."
Married for over 40 years she and her husband have four children and six adorable grandchildren. Together they have enjoyed serving the community side by side in their partnership with the American Red Cross Rescue Gala, Cooking Up Compassion benefit, Christ the King Church's 100th Gala, are currently Co-chairs for the 2019 McDazzle Fun Ball, and are looking forward to serving as the 2020 Chairs for the William Booth Society benefiting the Salvation Army in April.
Lucia has helped raise over $3 million for the Tulsa community. We thank her for her dedication and are proud to honor her as our 2020 GEM.
Hawthorne 2nd Grade Art Program
The Junior League of Tulsa has partnered with Hawthorne Elementary to provide art for the entire second grade. Twice monthly the JL committee goes into the school and facilitates an art project. The committee plans the curriculum and we provide most of the materials. Through this program, we provide an opportunity for engagement around art which helps with fine motor skills, self-esteem, and there have even been articles to suggest that art makes people not only happier but also improves mental health. Plus it's clear the kids have a great time!
The art program has served the community of Tulsa for several years and we are proud to honor them as our 2020 community GEM.