Fantasy Football: Not Just For the Boys
When early fall hits, everyone knows it's football time. Friends gather to watch games and set up their Fantasy Football Leagues. The ladies of the Junior League of Tulsa (JLT) are no exception to this great tradition.
Provisional member, Snow Rainwater, gathered a group of fifteen JLT women for an affinity group that promises to help JLT members stay connected even with their busy schedules. "Sometimes it's hard for me to make it to other JLT socials or affinity group gatherings due to my schedule, so I thought this would be a good opportunity to participate in something fun with League friends even if it is more of a remote activity," says Elaina Osteen.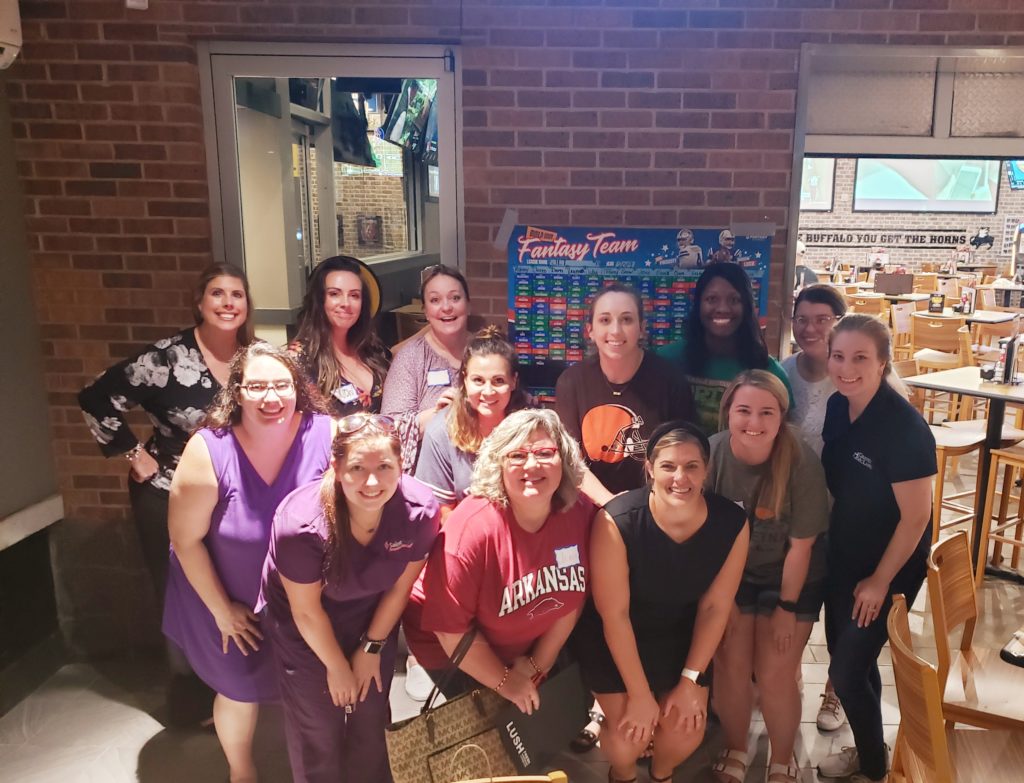 Osteen's team, Nobody Puts Brady in a Corner, was tied for third place in the East Division at the six-week mark. "After starting off really poorly, I've picked up some good players and things are looking up!" The competition is tight with several close match-ups. In mid-October, Kellie Stone's team, Half Baked, and Ashley Lastinger's team, Luck Beat a Brady Tonight, were tied for first.
So far, draft night was the only time the women got together, but the season is far from over. An end of season gathering will likely give the winner the best prize of all — major bragging rights.