Affinity Groups: Everyone is invited
The Junior League of Tulsa is committed to promoting voluntarism, developing the potential of women, and improving the community through the effective action and leadership of trained volunteers, but its members are also committed to having fun. In addition to serving on their respective committees, members are encouraged and welcomed to join a JLT affinity group. The affinity groups are not official committees, and there is no official commitment required. Currently, there are at least eight affinity groups meeting once per month, or as often as a member proposes a get together with no obligation to attend.  These groups include Supper Club, Book Club, Social Society, Movie Mates, Bachelor/Bachelorette Watch Party, Bunco, Fantasy Football, and the newest group, The Mommy Club. Taylor Manes, Membership Development Chair, coordinates the club memberships and connects interested members with the appropriate affinity group coordinator.  Members can also create a new affinity group focused on a topic that interests them.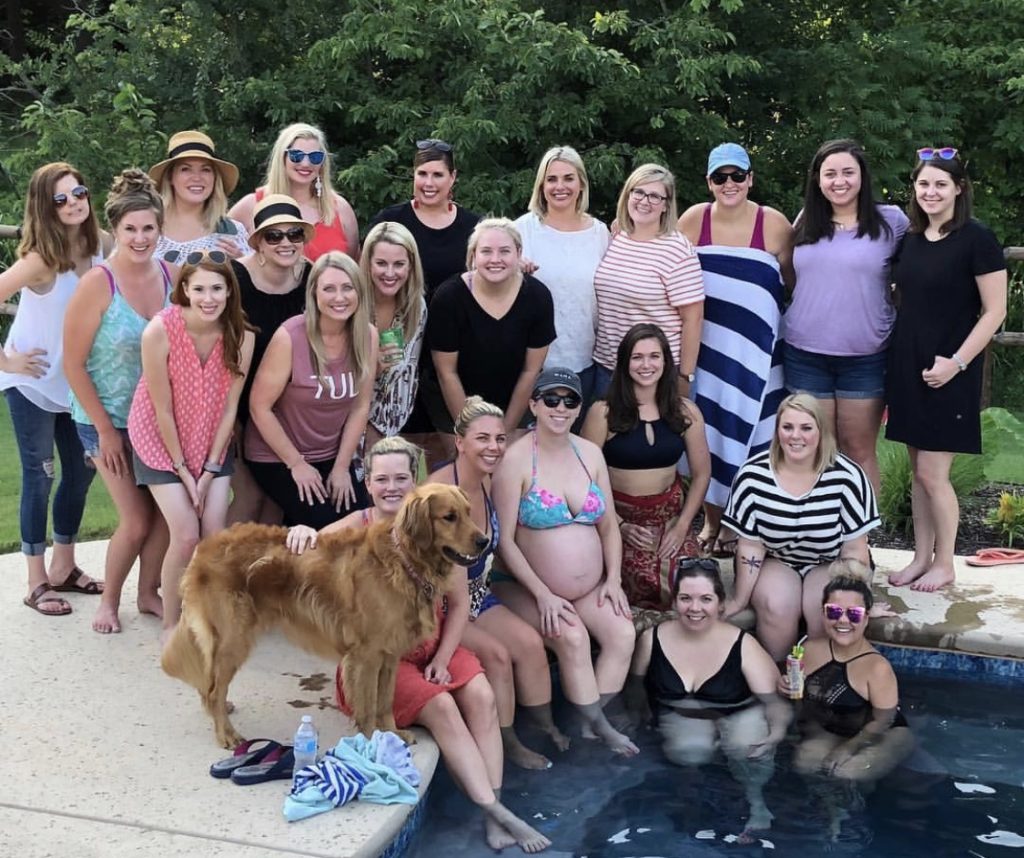 This past summer, JLT member Taylor Love Tate came up with the idea for the Summer Socials Group.  She explained, "I wanted to continue getting to know more people and to build and 
cultivate friendship during the summer break. I am very thankful for affinity groups since I have made some very true and lifelong friendships from attending them." Summer Socials Group was originally created to keep members in touch over the summer break through social activities. The group was so popular that it has now changed its name to Social Society and is a year-round group.  Some of the events the group attended together over the summer included a First Friday Art Crawl in downtown Tulsa, Glacier's Bean to Bar's one year anniversary event, a fun brunch, a 5K run, and a rooftop Barre class. 
Tate is also in charge of one other group called Movie Mates.  It is a group for people who like to watch movies. Members post in the group about a movie they are interested in, vote on a time to go and then everyone who can attend will go together. A meal before or after is also an option as well as any member hosting a movie night in their home if they would like to offer. It is strictly a no spoiler zone!

Mary Grace Marshall also started a new Affinity group this year, the Bunco Group, which was able to get together for their first get together on October 9.  Mary chose to lead an Affinity group because "I wanted to put myself out there and get to know more League members in a fun way." The Bunco group currently has around 30 members and is still growing.
JLT member Chara Cate enjoyed events with affinity groups such as meeting up at Chimera to discuss a book for Book Club and later meeting the group to watch the corresponding movie.  Chara loves the sense of togetherness in all the affinity groups and created the Bachelor/Bachelorette group. Group member, Kimberly Butts explained,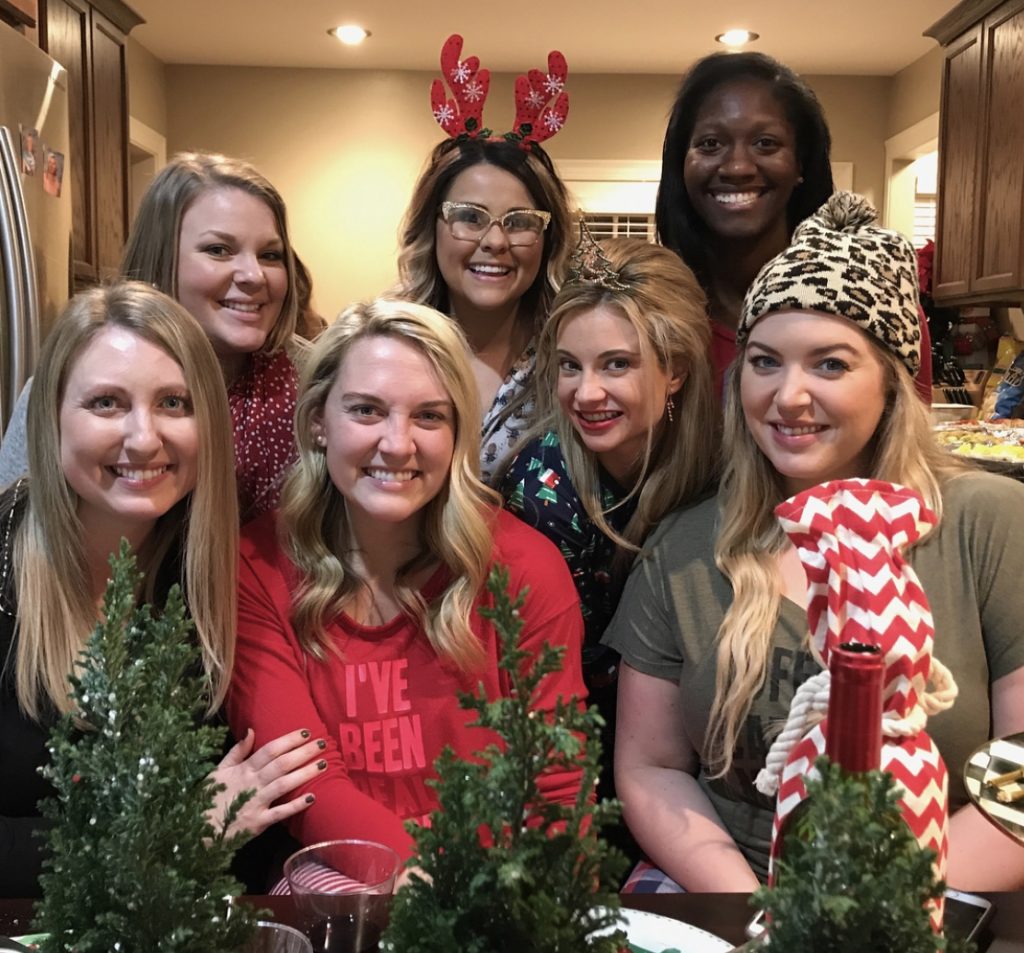 "The group started because we would all discuss the "tea" of the shows so we decided that it would be more fun to watch them together. It is a chance to cut loose and not be on a timeline.  We can hit pause when we want, as well as get a chance to catch up with one another." Everyone enjoys chatting about the current episodes on the GroupMe chat as well. There are around 40 members in the Bachelor Watch Party Group which started last October.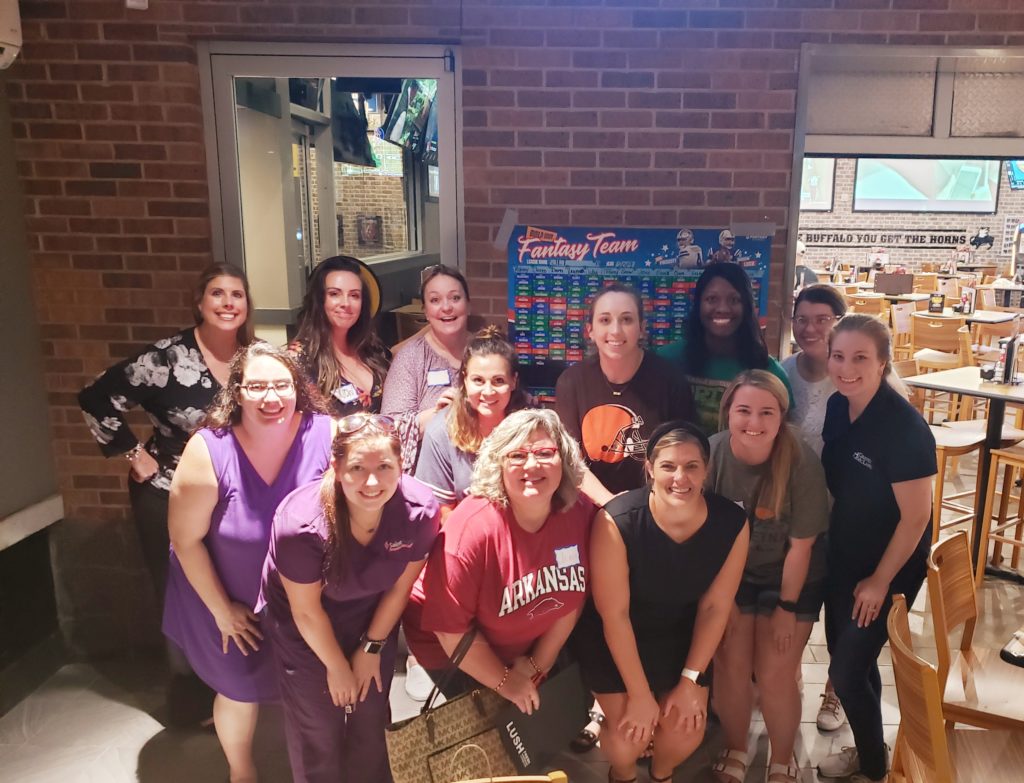 Fantasy Football offers the ability for members to connect remotely, as well as does the new Mommy Club with a messaging board for communicating needs such as nannies and family inclusive activities.  Many women have been recruited to join the Junior League of Tulsa after having been invited by a friend to one of the affinity groups. So, don't just ask to join, bring a friend!
Supper Club is a long standing JLT affinity group and meets once per month. JLT member and Provisional Chair, Ashley Whitby, organizes Supper Club which currently has about two hundred members, though anywhere from five to twenty-five members attend the dinner each month. The only rules are to come hungry and bring a dish. Hostesses are decided before the year starts at the December dinner, where members volunteer to host for each month in the new year. The hosts pick their date and theme of dinner they want and all the members who can attend bring a dish. "The monthly themes happened by accident, but thankfully the tradition has continued," explained Whitby. "I love how creative the hosts and members are with their contributions."  Past dinners include picnics, hat parties, dinner and a movie on the Guthrie Green Lawn, and wine pairing dinners. 
For more information about JLT affinity groups, contact the Membership Development Chair at membership@jltulsa.org.