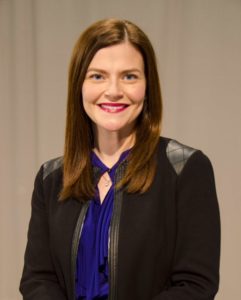 The Junior League of Tulsa (JLT) is our community's premier training and volunteer organization, serving Tulsa for more than 90 years.  As a member of the Association of Junior Leagues International (AJLI), JLT's mission is powerful: we develop the potential of women, improve the community, and promote voluntarism.
With over 700 Active, Provisional, and Sustaining members serving on over 30 committees, our organizational framework allows us to develop new leaders and ideas, increasing the footprint of our impact in the Tulsa community.   In an age where time is precious and life can be demanding, the League is a place where women can learn something new about themselves and their community, hone their leadership skills, and meet like-minded friends.
Our Active members serve an average of 8-10 years in a variety of placements, both in-League and in the community.  The membership experience in JLT is designed to cultivate our members' competencies in the areas of operational management, social and cultural inclusion, strategic thinking, volunteer management, collaboration, fundraising, and community awareness, action, and advocacy.  Volunteer hours are our currency, and the power of a trained, effective group of volunteers has been making a difference in Tulsa for over 90 years.
Since 1923, JLT has provided volunteer leadership in more than 100 community projects in areas of healthcare, education, social services, child abuse prevention, homelessness, arts appreciation, parenting resources, historic preservation, domestic violence prevention, childhood obesity, and much more.  Past JLT projects include Leadership Tulsa, the Ronald McDonald House, Mayfest, Oxley Nature Center, and the Child Abuse Network.
Currently, our community partnerships are focused on fighting poverty through hands-on education and community based training.  Our community volunteers serve in placements focusing on female incarceration, children's art education and enrichment, and healthy nutrition and food education.  As some of Tulsa's most effective volunteers, JLT members served more than 44,000 hours last year, benefitting the women and children in Tulsa who need it most.
In addition to our community programs, JLT provides members the opportunity to develop fundraising skills, a very critical part of non-profit volunteer work.  We hope you will support our three fundraisers: Holiday Market, our annual gift market in November, the Mentorship Luncheon, an inspiring luncheon recognizing our traditional and non-traditional scholarship recipients, and the Gem Gala, a beautiful evening at the Tulsa Historical Society honoring both individual and organization gems of our community.
Thank you for visiting our site and taking the opportunity to learn more about the Junior League of Tulsa.  I am both humbled and honored to serve an organization alongside some truly exceptional women.  As a sisterhood of uniquely trained leaders, we value innovation, serving others, and making progress.  Our members bring the ideas, the challenges and solutions, and the womanpower to this community because we have the desire to build a better Tulsa.   Please reach out if you have an idea or suggestion you'd like to share.  Thank you for your support!
Rita Moschovidis Burke
Junior League of Tulsa, President